Lenders rely on LegalStream's national mortgage outsourcing to support everything from high volume discharge of mortgages, full mortgage documentation, right through each stage of the settlement process to completion, with  delivery of registered security packets and appropriate reporting.
LegalStream's decades of expertise and experience, is supported by robust IT and workflow management systems, developed with an emphasis on efficient processing, cost reduction and service transparency. This means lenders receive a premium service at a competitive price, with longterm benefits to their bottom lines.
LegalStream can transition your traditional document processes to digital
Clients benefit from LegalStream's culture of continuous innovation and integration of proven technologies.
LegalStream's strong grounding in both traditional, paper-driven processes and newer, electronic paperless options means we offer lenders a seamless transition from current systems to newer digital solutions.
As an early adopter of the PEXA electronic settlement system, LegalStream has transacted over 7,000 electronic settlements.

Our more recent evolution is partnering with Docusign to securely deliver digital loan packs direct to customers, offering an end to end digital solution from instruction to settlement. 
LegalStream puts lenders in control
LegalStream does not take a one size fits all approach, instead lenders choose their own service package, traditional or digital: outsourcing part – or all – of the process to LegalStream in a combination that works for their business. 
Whatever flexible option you choose, you will find that LegalStream's service embodies:
genuine understanding of lenders' business needs and objectives
rigorous quality assurance
commitment to continuous improvement and innovation
maintaining competitive and flexible cost structures
smart use of proven technology to streamline operations and cut costs
transparent web-based tracking and reporting facilities, with back-channel messaging via MStream
frank and open exchange of information and regular feedback
security and comfort in dealing with an on-shore Australian provider
performance in line with promises. 
In the event of mortgage defaults, LegalStream also offers lenders:
Mortgage Debt Recovery and Mortgagee in Possession Property Presenting
Meet our mortgage processing team leader
Bridget Boyle, legal mortgage processing team leader, is widely recognised as one of the most experienced paralegal clerks in the industry. Her experience in documents and procedures for all states of Australia are highly valued by LegalStream and our clients.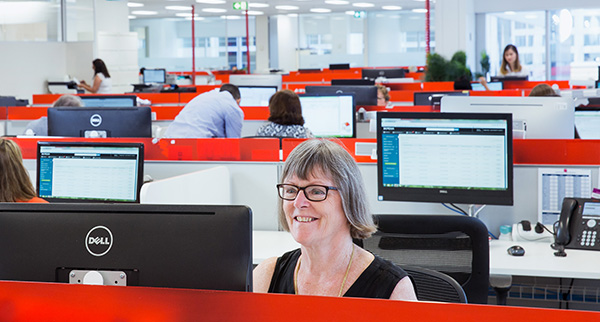 Other LegalStream Services