LegalStream offers decades of expertise across multiple jurisdictions, supported by market leading digital processes. We deliver a superior customer experience to both our clients, and their customers, focused on efficiency and speed to settlement.
At LegalStream we employ the latest technology to support and simplify every step – from full mortgage documentation and settlement to high volume discharge. It's about giving your business the benefits that come from fast, accurate and paperless processes.

Faster, smarter mortgage processing
Today's lender wants a seamless and hassle-free mortgage processing experience, and that's exactly what LegalStream offers. At the same time, you need the reassurance that comes with a thorough and compliance-assured process.
LegalStream's market-leading end-to-end digital mortgage processing can support every step of the process. Across mortgage documentation, settlement and discharge, we deliver optimum and seamless results for our clients and their customers. We have taken our highly regarded reputation — shaped by a long history in service expertise and excellence — into the future by partnering with innovative technology.
Our next-generation legal and lender outsourcing processes means we can also help you to make the transition to today's digital world easily and efficiently.

Market leading technology
LegalStream was an early adopter of the most innovative technology in the mortgage industry. We were quick to integrate with the PEXA electronic settlement system, completely transforming the property exchange experience for our clients.
We have successfully transitioned lenders through more than 12,000 electronic PEXA settlements and are processing more every day. We also partner with DocuSign to securely deliver digital loan packs directly to customers, as well as ZipID (Equifax) for digital identity verification services.
All of these services are integrated within our digital offering providing a smooth and seamless end-user experience.
As an early adopter of the PEXA electronic settlement system, LegalStream has transacted over 12,000 electronic settlements.

Our more recent evolution is partnering with Docusign to securely deliver digital loan packs direct to customers, offering an end to end digital solution from instruction to settlement.
MStream keeps you fully informed
MStream is our client portal that provides a real-time 360-degree view, 24 hours a day, seven days a week, to multiple devices. It's about empowering your business with the information you need to improve customer and broker experiences.
Integrating seamlessly with your lending platforms, MStream enables the flow of two-way data in real-time, ensuring you are fully informed during every step of the mortgage process.
It also generates market-leading business intelligence reports that provide you the valuable insights you need to make the right decisions for your business.

You're in control
Our migration to digital mortgage processing guarantees our clients reap the flow-on benefits of productivity and efficiency gains, as well as a paperless environment. You can digitize every step, or some steps, transforming your business at a pace that is right for you.
LegalStream's agility and experience means we can scale to meet your needs, whatever they are. And importantly, our highly efficient processes deliver measurable and substantial savings to your bottom line.

Our talented people simplify the complex
And while our next-generation technology supports speed, accuracy and less paper, our talented people work with you as a trusted partner.
At LegalStream getting the best possible outcome for you and your clients is what drives us. Every member of our team understands the complexity and demands facing your business, working with you to guarantee compliance across every step.
You will have access to a team of highly experienced industry professionals with expertise across multiple jurisdictions. We champion a meticulous attention to detail, coupled with ethics and personal integrity beyond reproach.
In the event of mortgage defaults, LegalStream also offers lenders:
Mortgage Debt Recovery and Mortgagee in Possession Property Presenting
Meet our mortgage processing team leader
Bridget Boyle, legal mortgage processing team leader, is widely recognised as one of the most experienced paralegal clerks in the industry. Her experience in documents and procedures for all states of Australia are highly valued by LegalStream and our clients.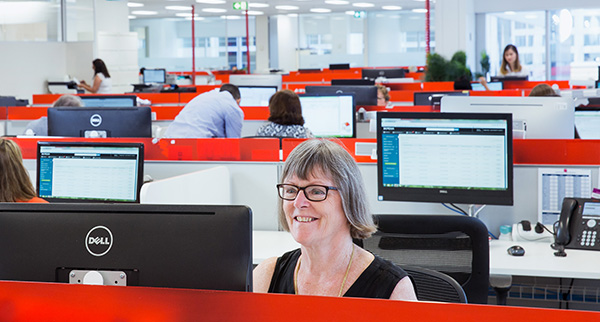 Other LegalStream Services