Faster, smarter mortgage processing
From full mortgage documentation and settlement to high volume discharges, LegalStream delivers a superior customer experience focused on efficiency and speed to settlement.
Market leading technology
LegalStream's digital offering integrates the most innovative technology in the mortgage industry including PEXA, DocuSign and ZipID and we can help you to make the transition to today's digital world easily and efficiently.
Our client portal, MStream provides a real-time 360-degree view, 24 hours a day, seven days a week, to multiple devices. It also generates market-leading business intelligence reports.
We support API integration with your lending platform, enabling two way data flow in real time and a seamless end to end digital solution.
LegalStream's migration to digital mortgage processing means you reap the flow-on benefits of productivity and efficiency gains, as well as a paperless environment.
As an early adopter of the PEXA electronic settlement system, LegalStream has transacted over 100,000 electronic settlements.

Partnering with DocuSign to securely deliver digital loan packs direct to customers, offering an end to end digital solution from instruction to settlement.
You're in control
Digitize every step, or some steps, transforming your business at a pace that is right for you. LegalStream's agility and experience means we can scale to meet your needs, whatever they are.
Our talented people simplify the complex
But it's not only about leading-edge technology and data driven solutions. We know it's important that you partner with highly experienced industry experts you can trust.  
Every member of our team understands the complexity and demands facing your business, working with you to guarantee compliance across every step.
In the event of mortgage defaults, LegalStream also offers lenders:
Mortgage Debt Recovery and Mortgagee in Possession Property Presenting
Meet our mortgage processing team leader
Bridget Boyle, legal mortgage processing team leader, is widely recognised as one of the most experienced paralegal clerks in the industry. Her experience in documents and procedures for all states of Australia are highly valued by LegalStream and our clients.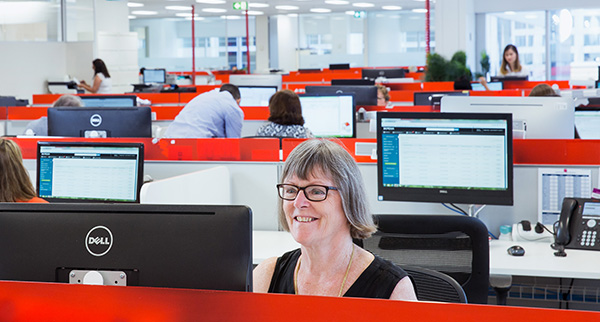 Other LegalStream Services